Latest News
AHATA new and improved Career platform
In connection with the celebration of World Tourism Day and this years theme 'Tourism and Jobs: A better future for all', Aruba Hotel & Tourism Association has created a new and improved platform on its website for local applicants that do not require a work permit. Aruba has various platforms to view job vacancy publications however there isn't a list of candidates seeking employment. Aruba's tourism industry is the main economic pillar and manpower is a crucial factor. Many job vacancies remain open for a long period without hiring a suitable candidate. With this platform AHATA would like to facilitate a connection between the AHATA member HR departments and the local community that is seeking employment.
The platform (ahata.com/careers) will now feature the following tabs:
Job Opportunities
Local Applicants
Internship Opportunities
Internship Candidates
The page contains the latest vacancies within the hospitality and tourism industry listed by AHATA members. The page is updated weekly and we request job seekers to visit the page regularly.
AHATA will list CV's and specialties of local professionals seeking to join the Hospitality and Tourism Industry workforce or seeking to return to Aruba. AHATA members can connect with the candidate of choice. Disclaimer: local applicants that do not require job permit.
AHATA will create an inventory of internships being offered. For students at all levels to view what internships are available.
AHATA will list the CV's of students seeking internships and their area of interest to facilitate the HR's and make the process more efficient.
The goal of AHATA is to facilitate the AHATA members by filling up the job openings as fast as possible. For more information contact AHATA via careers@ahata.com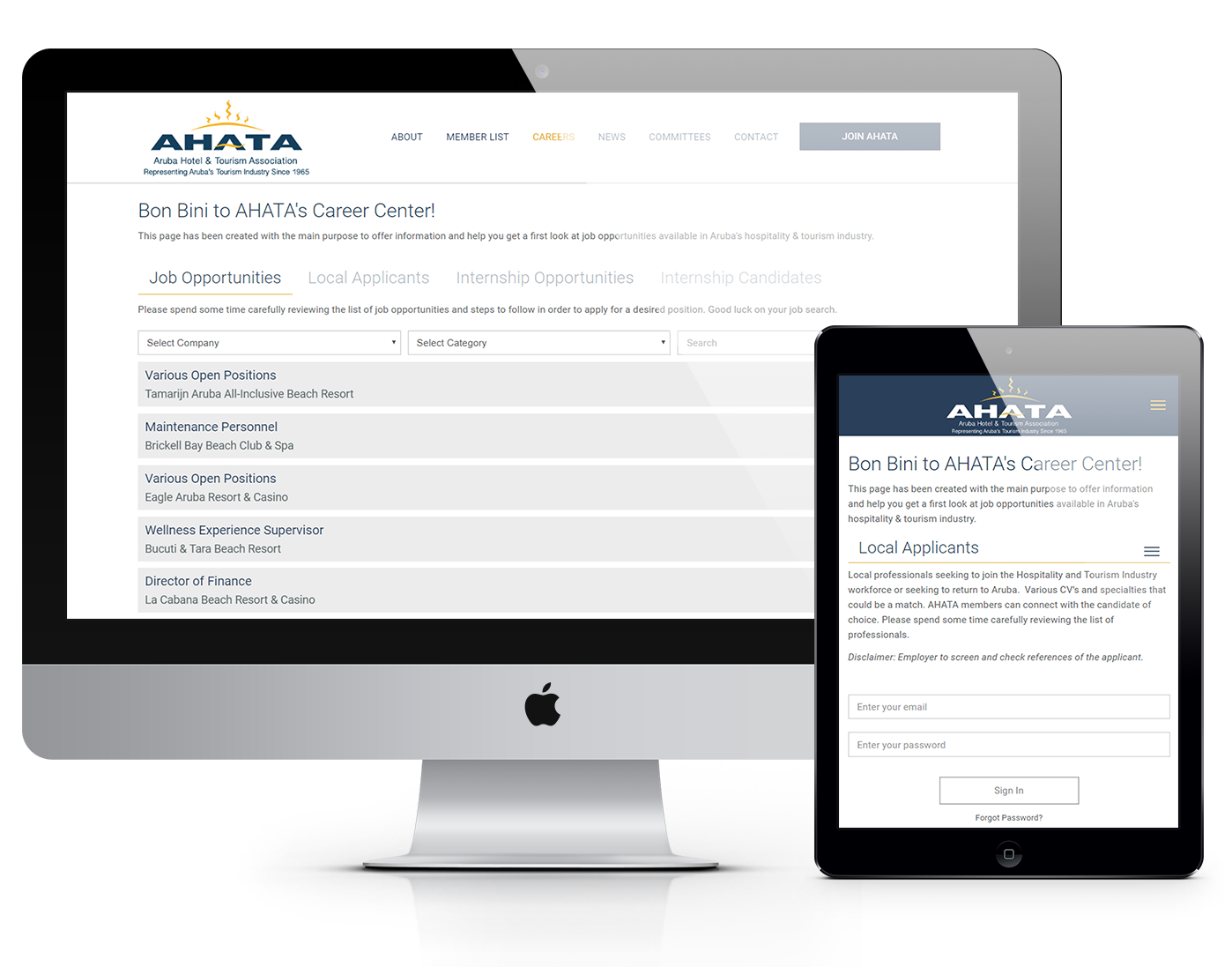 Posted on Sep 27, 2019